We are delighted to host a wonderfully busy and vibrant Junior Church!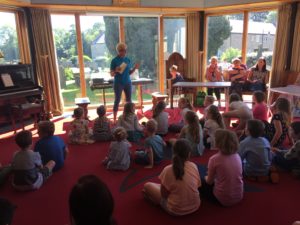 We meet on Sundays at 9.15am during term time. During school holidays we don't hold formal sessions, however provision is made for children during the main Sunday morning church service at 9.15am. (See schedule below). We are usually finished at around 10.30am (depending on the main service).
Junior Church is run by a passionate and committed group of leaders, all of whom are DBS checked and are part of our community. Our sessions cater for children up to and including Year 6.  For Year 7 and above we run a Youth Group who meet regularly in a variety of local settings, and some of whom help in leading the All Age service on the first Sunday of every month.
Our leaders work from the Roots learning resources and are also armed with age appropriate creative materials which tie into the lectionary as well as special days throughout the year.
For more information contact Lou Sinclair: 07771 655599; juniorchurch@strobertschurch.co.uk, or for the Youth Group, please email curate@strobertschurch.co.uk.
To register your child, download this form, complete it and return it to the above email, put it in the Communications box at the back of church or hand it in to the church office.
Junior Church Sessions
All Age Service: On the first Sunday of each month we hold an All Age Service where young people are included in the full church congregation for a very family-oriented service (adults be warned!). Parents are encouraged to bring children to this service, which offers a great opportunity for our whole congregation from 2 to 90 to meet each other!  Liturgy, music and activities are designed to appeal across the whole age spectrum of our worshipping family, and our Youth Group members are active in leading the worship at this service.  If you haven't done so yet, come and join us to see what's on offer
Parish Communion and Morning Worship: For our other sessions, following the first hymn and an introduction for our youngsters at the start of the service in church, we leave to hold our Junior Church activities in the in the Chapter House (adjoining the main church).  When the service is Parish Communion, the children return to the service in church for a blessing whilst Communion is received, and to demonstrate some of their morning's activity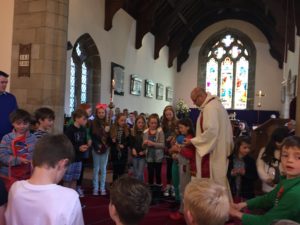 before the final blessing, hymn and close of the service.
Cakes and other delicious items are baked and sold, in aid of church funds, by a different age group each week at coffee after the service, when soft drinks are available for the children.
The programme for this term is shown below
| Date | Service in church | Junior Church |
| --- | --- | --- |
| June 10th | Parish Communion | Activities from the Lectionary |
| June 17th | Morning Worship | Father's Day Crafts |
| June 24th | Parish Communion | Activities from the Lectionary |
| July 1st | All Age | Families worship in church |
| July 8th | Parish Communion | Activities from the Lectionary |
| July 15th | Morning Worship | Games on Crimple Meadow (final Junior Church session for this term). |
Our Autumn term programme will be available shortly. The first Sunday back after the holidays will be an All Age Service at 9.15am. on September 2nd